The holidays are here again! WAHOOOO!! Who has their tree up, raise your hand! This is actually the first year we've gotten a real tree, my husband finally convinced me to toss the fake one. (Actually it more or less just broke so I had no choice.) Too many years of bending and squishing the heck out of it to get it back into the dang box. Anyway, the tree is up, December is around the corner, and I'm feeling FESTIVE. 
The holidays are the perfect time of year to bust out that apron and get to baking. Unfortunately, I'm not much of a baker, and I'm even too lazy to put an apron on. I choose to stain all of my clothes instead. So, these No Bake Oreo Truffles SAVE me when I need to make something sweet for the holidays. And they're pretty fun to decorate, get as fancy as you want-although when coloring melted chocolate, there are a few important things you need to know. Read on!
MY LATEST VIDEOS
Coloring Melted Chocolate:
Don't allow any moisture to come in contact with the chocolate, this will cause it to seize when it's melted. This includes using wet utensils to stir, etc.
When coloring the chocolate, use oil based food coloring, as adding water based food coloring causes the chocolate to seize.
Don't melt the chocolate too quickly, low and slow is best
Using melting chocolate as opposed to chocolate chips creates a smoother consistency.
There you have it! Now you really won't mess up these neartly fool-proof truffles.
And! If you're on the hunt for a festive appetizer idea, these red and green finger foods might be just the thing!
Whipped Garlic Feta Dip
Spinach and Artichoke Dip Phyllo Cups
Or how about some 4-ingredient shortbread cookies?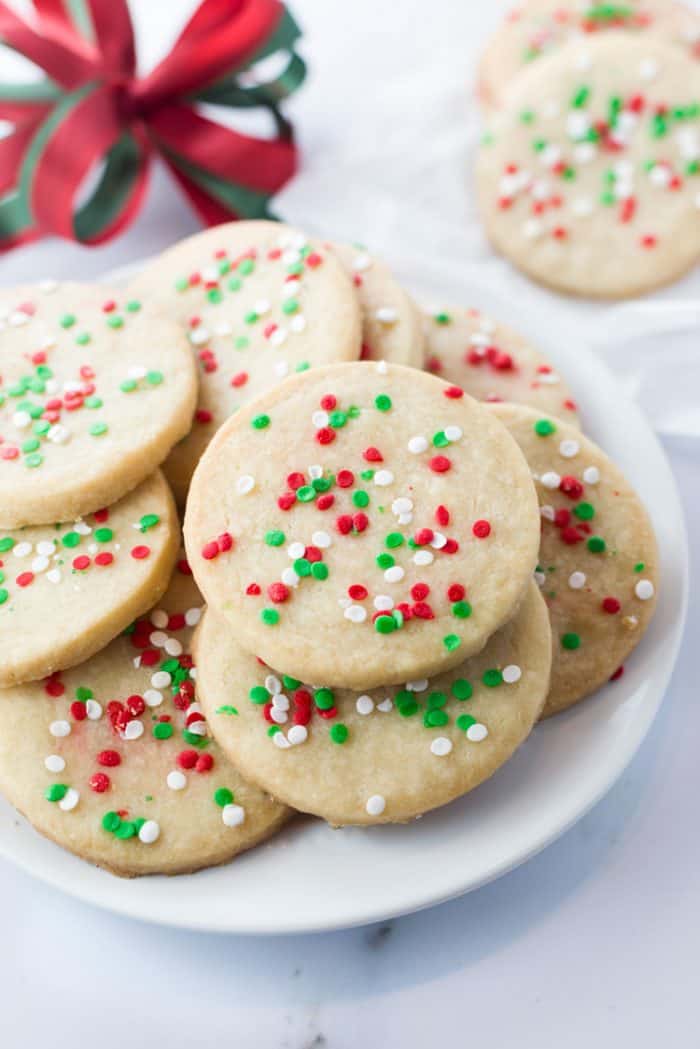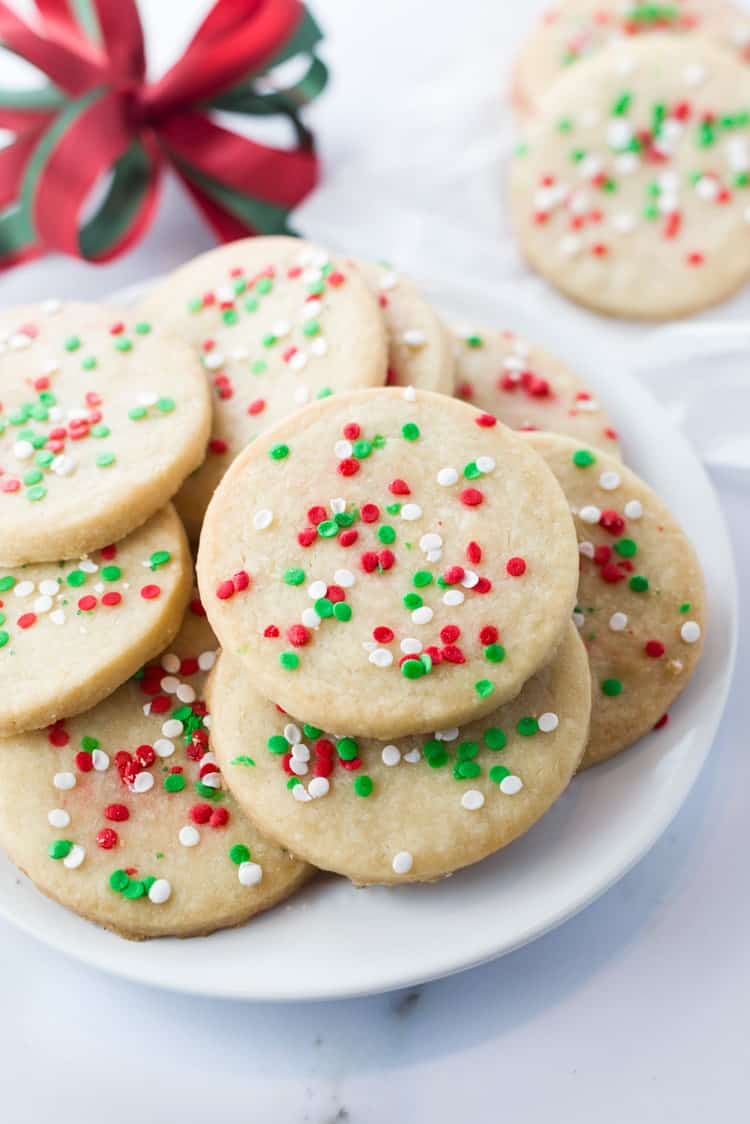 Follow me!
Okay, last thing. You should probably join my free recipe email list. You'll get a weekly email with my brand new recipes. And follow me on Facebook, Instagram, and Pinterest. ?
No Bake Oreo Truffles
Keyword:
OREO TRUFFLE RECIPE, OREO TRUFFLES
A sweet outer chocolate shell surrounds a decadent, chocolate Oreo filling. No baking necessary and only 5 ingredients needed!
Ingredients
US CUSTOMARY – METRIC
15.25 oz.

 

package Oreos

 

any flavor, double stuffed or regular

8

 

oz.

 

cream cheese, softened

12

 

oz.

 

Baker's baking white chocolate bars

Green oil-based food coloring*

1/2

 

cup

 

holiday sprinkles
Instructions
Place the Oreos (filling & all) in a food processor (in batches if necessary) and process until fine crumbs are formed and large chunks are gone.

Mix in the softened cream cheese until very well combined and the dough becomes sticky. I use my hands for this!

Roll about 1- 1 ½ tablespoons of dough into a ball and set aside on a plate or in a container that you can fit in the freezer. Freeze the balls for at least 30 minutes.

Baker's chocolate bars melt really well in the microwave and are ideal for dipping. (Chocolate chips, not so much.) Place the white chocolate in a small microwave safe bowl and heat for 30 seconds at a time, stirring in between, until melted.

Add about 5 drops of green food coloring and mix until uniform in color.
How I dipped the Oreo balls into the chocolate:
Line a baking sheet with wax paper. Remove 1-2 Oreo balls from the freezer at a time. Drop them into the chocolate and roll them around carefully with a fork (try not to pierce them).

There is likely one part that is flatter, which was the bottom of the ball when it sat in the freezer. Slide the fork underneath the flatter part and lift. Slide the bottom of the fork across the edge of the bowl to let the excess chocolate drip off, then set on top of the baking sheet.

Add the sprinkles on top right after dipping, before the chocolate sets. The chocolate sets pretty quickly which is nice. Once you've dipped them all, refrigerate for at least 10 minutes to set. They should always stay chilled and stay fresh for up to 5 days in the fridge, or for up to 3 months in the freezer.

You may now refer to these, as truffles : )
Recipe Notes
You can also use Mint Oreos for a festive minty flavor!
*Using water based coloring will cause the chocolate to seize.
NUTRITION INFORMATION
Calories: 164, Fat: 9g, Saturated Fat: 4g, Cholesterol: 10mg, Sodium: 99mg, Potassium: 73mg, Carbohydrates: 19g, Sugar: 15g, Protein: 1g, Vitamin A: 2.1%, Vitamin C: 0.1%, Calcium: 3.3%, Iron: 7.1%