The first time my sister in law make "christmas crack" My only thought was you have to be on crack to want to eat salties and chocolate together! Well she just laughed at me and told me I need to try it. Well as much as I didn't want to I did and I was shocked! It was so amazing, you don't really get the favor of the saltie just the crunchy texture and salty flavor. It's the same thing as a chocolate covered pretzel but ten times better because it has a butter toffee. The greatest thing about this is how easy it is to make! You don't have to worry about tempering any chocolate or needing a candy thermometer.
Amazing Christmas "Crack"ers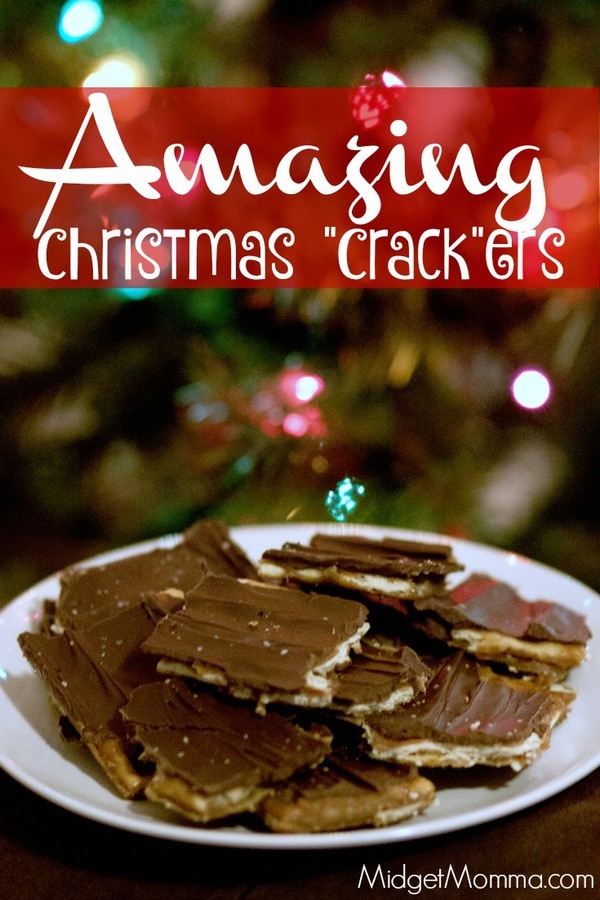 Amazing Christmas "Crack"ers Ingredients
35-40 salties
1 cup butter
1 cup brown sugar, packed
2 cups chocolate chips
Amazing Christmas "Crack"ers Directions
Preheat your oven to 350 degrees.
Line a jelly roll pan or half sheet pan with nonstick parchment lined foil or aluminum foil sprayed with nonstick spray. In a medium saucepan stir the butter and sugar until it comes to a boil.
Once it has come to a boil reduce the heat to medium and let it simmer for 5 minutes.
Remove the pan for the heat and slowly pour the mixture over the crackers.
With a non stick spatula carefully spread it across all the crackers.
Place it in the oven for 5-6 minutes until it becomes bubbly.
Let it cool for 2 minutes than top it with the chocolate chips.
Once the chocolate starts to melt you can spread it across the whole top of the toffee. Let it completely cool then break into smaller pieces.