Don't get me wrong. I love IKEA. Many of the core pieces in my home came from the Swedish retailer, and of course, the prices are hard to beat. However, when I'm ready to trade up my BESTA media cabinet, my many hacked RAST chests and my well-loved LOHALS rug for furnishings I didn't build myself, there is a wide world of home decor purveyors out there for my—and your—picking. If you find yourself wanting a little upgrade but aren't sure where to start looking, let this list of 10 modern shops (both online and brick-and-mortar) be your guide.
1. APT2B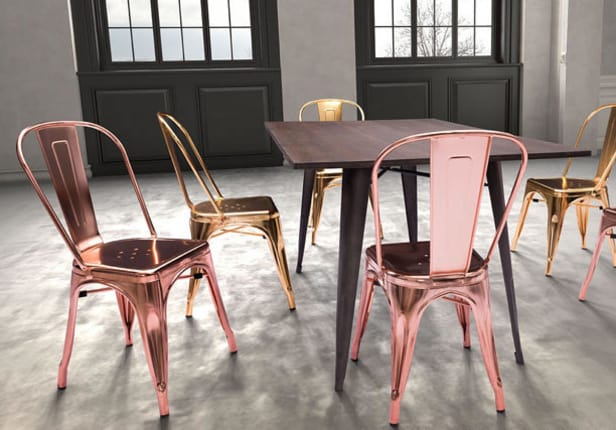 (Image credit: APT2b)
You can't beat free delivery on furniture, can you? Oftentimes, budgeting for the transport of your purchases can be forgotten—and quickly add up. But at APT2b, the cost to get your new goods home is zippo. Beyond their goose egg delivery fees, we love their riff on beloved midcentury silhouettes, classic modern seating and edgy casegoods…most of which is made in the USA.
2. A+R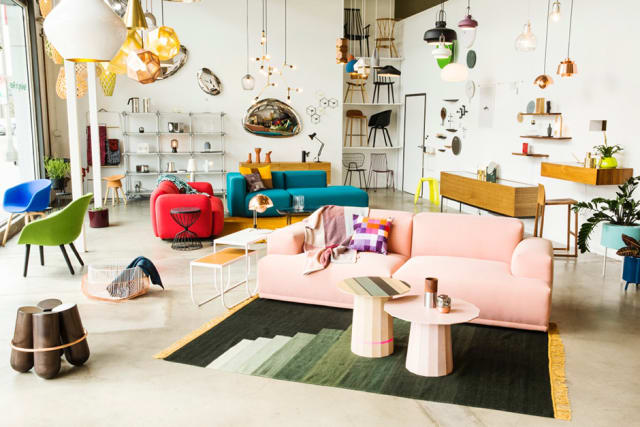 (Image credit: A+R)
On the "affordability" scale, A+R definitely falls on the further, pricier end, particularly with regards to their furniture, but if you opt for their fantastic array of more budget-friendly accessories (like their $16 Hay trays and $30 Umbra Shift candleholders), you'll be tapping a treasure trove of modern goodies.
3. BluDot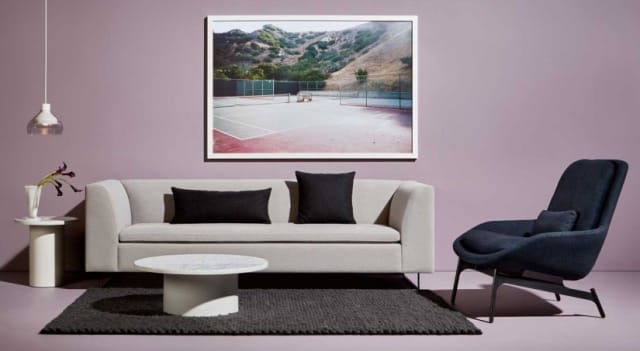 (Image credit: Blu Dot)
My living room product Pinterest board is comprised of many a product from Blu Dot. Their furniture and decor is modern with a hint glam—plenty of walnut with dashes of brass and marble. Don't forget to peruse their outlet section on the site for some even better prices.
→ Reviewed: The Most Comfortable Sofas at Blu Dot
4. Canvas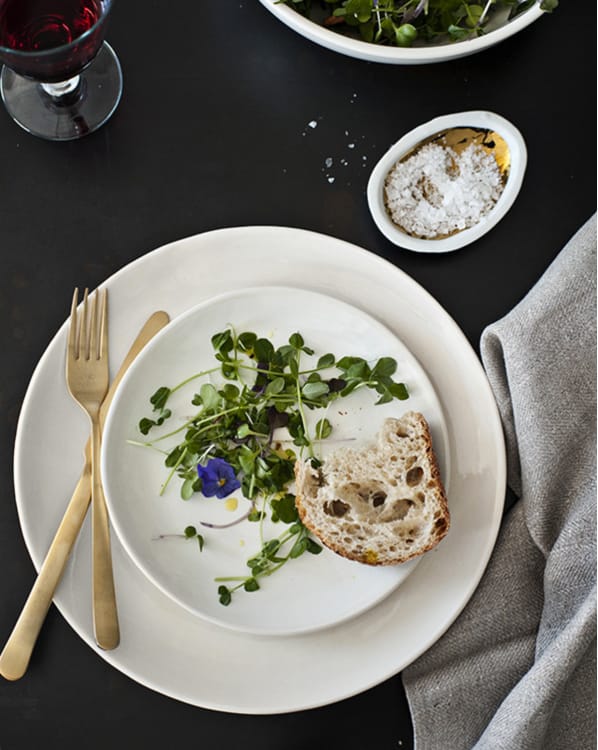 (Image credit: Canvas Home)
Though their furniture is certainly lovely, we think of Canvas Home predominantly for their dinnerware and kitchen goods (just look at this matte black cutlery set!) If you're ready for a tabletop upgrade, make sure to take a peek at their catalog.
5. CB2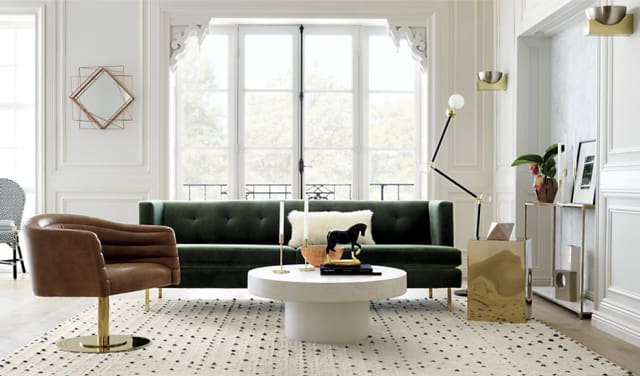 (Image credit: CB2)
As Crate & Barrel's more affordable little brother, you'll find on-trend furniture (heavy on the metallics!), celeb/designer collaborations from the likes of Gwyneth Paltrow and Lenny Kravitz (yup!), and really great, affordable decor. Though some of their furnishings can get a little pricey, you'll luck out on lighting, rugs, accessories and dining/kitchen wares.
→ Reviewed: The Most Comfortable Sofas at CB2
6. Schoolhouse Electric & Supply Co.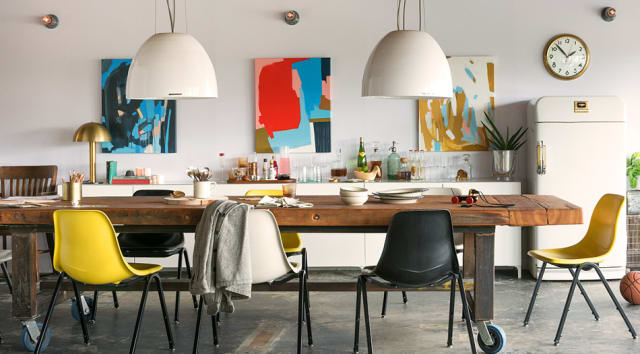 (Image credit: Schoolhouse Electric Supply & Co.)
You may know Schoolhouse Electric for their throwback lighting designs, but they are so much more than vintage-style fixtures. The Portland-based brand's modern-yet-rustic offerings could fill your house, soup to nuts, without looking the least bit matchy-matchy. Standouts include their hardware, lighting (of course), and their bedding and bath goods.
→ The Portland Home of a Schoolhouse Electric Stylist and Product Developer
7. Capsule Home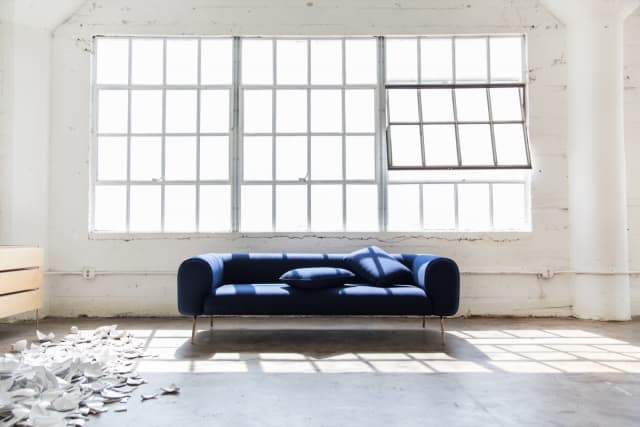 (Image credit: Capsule Home)
I recently discovered this brand, and it was love at first scroll. Their tailored silhouettes are simple yet powerful, with a sprinkling of color throughout. Also, there's something to be said about their scaled-down catalog—it's nice not to have paralysis of choice when evaluating what a brand is selling. Beautiful and reasonably priced, you can bring home one of their sofas for around $1,200 (they max out at $1,500.)
8. Article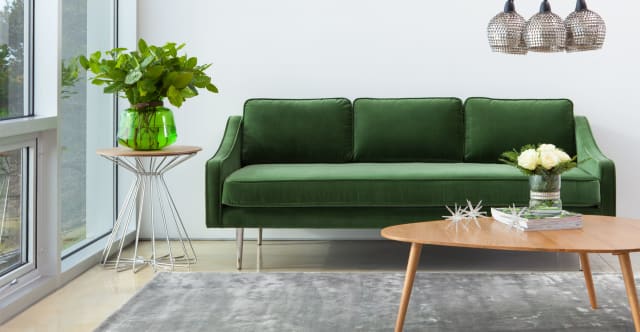 (Image credit: Article)
A great return policy, $49 flat rate (and super fast) shipping no matter how many pieces you order, and high quality furnishings at an honestly low price are all reasons to check out Article.
→ We Saw, We Sat, We Reviewed: The Most Comfortable Sofas at Article
9. Joybird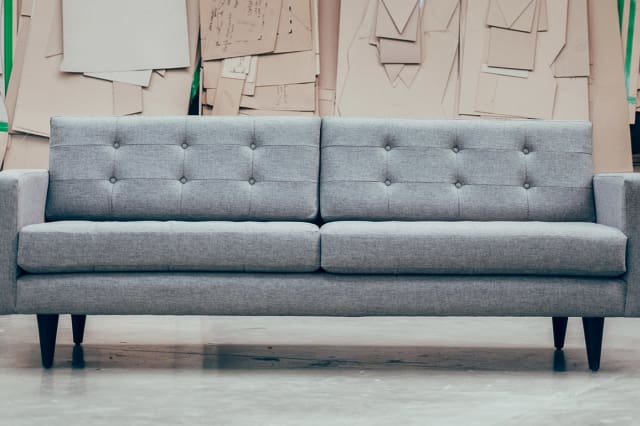 (Image credit: Joybird)
How could you sit on a sofa from a brand named Joybird and not be happy? Another reason to smile is the company's upstanding sustainable practices—they plant trees with every furniture purchase comparable to what it took to construct the piece (i.e., the sale of a chair equals three trees, a credenza, on the other hand gets eight trees). If you're willing to wait 6-8 weeks, you get your pick of dozens of fabric colors for your new sofa, but a handful of styles are available to quick ship in a standard gray.
→ Reviewed: The Most Comfortable Sofas at Joybird
10. Room & Board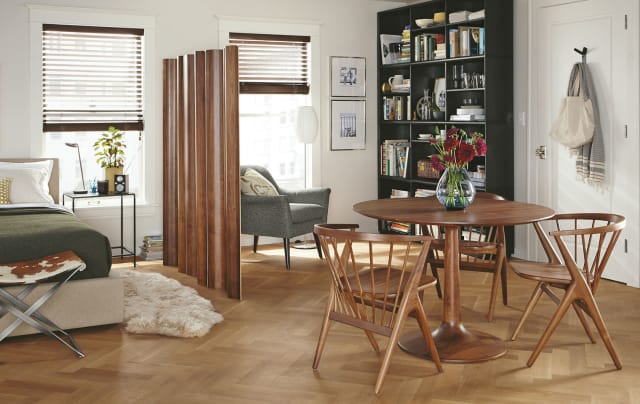 (Image credit: Room & Board)
I love R&B's American-made philosophy: 90% of their pieces are made in the USA by artisans in family owned workshops. On top of keeping production stateside, they offer many of their pieces in numerous sizes, finishes and colors, which lets you as the shopper take the reins of your purchase and get just what you want and need for your home.
→ Apartment Therapy Tested & Approved: The Most Comfortable Sofas at Room & Board
Re-edited from a post that originally appeared 10.12.16. —B.M.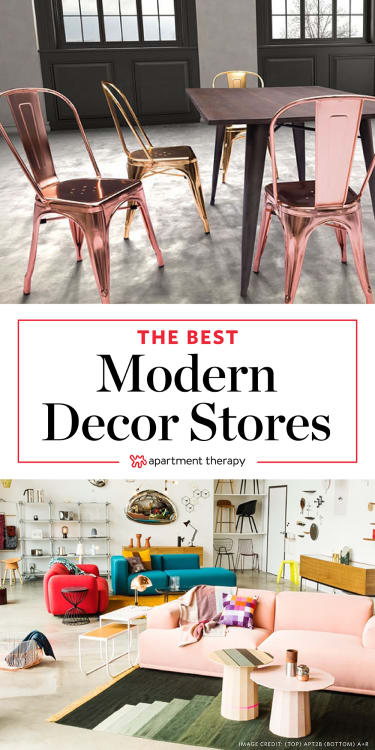 (Image credit: Top: APT2b; bottom: A+R)