Here's the unfortunate truth about 99% of all living spaces: every house and apartment—large or small—likely has something that's weird, oddly placed, or just plain ugly. These persistent little problems (cords, vents, pipes, outlets) might drive you nuts, but stay they must, especially if you are a renter. The only solution is to get creative….
Here are ten common household eyesores, and DIY projects and ideas to help you disguise them: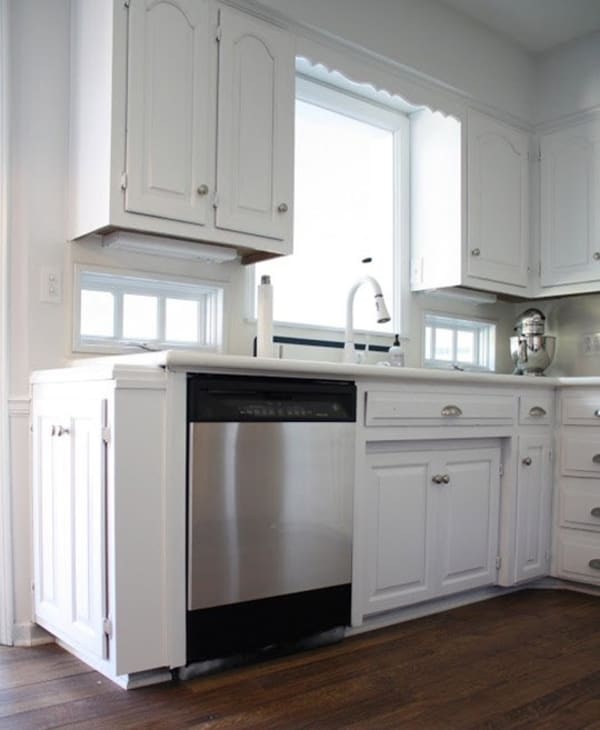 (Image credit: Julie Blanner)
1. Appliances: Not everyone is as entranced by your mustard-colored stove as you are. If you are staging your house to sell, or your partner can't handle the color anymore, try a quick makeover using stainless steel sheets.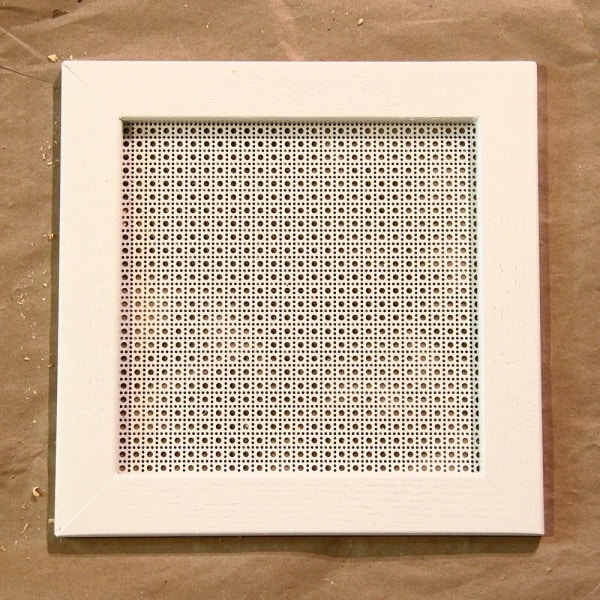 (Image credit: Ana White)
2. Bathroom Fans: I have yet to see an attractive one of these. Ana White has plans available for a vent cover that you can build. A larger version is good for wall vents as well.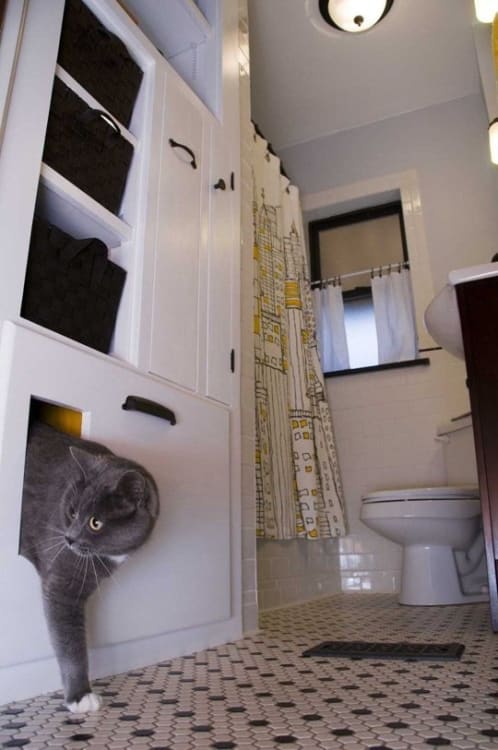 (Image credit: Fred Beck)
3. Litter Boxes: Yucky. I don't think you have to be persuaded to hide your litter boxes. Here are a multitude of ideas for a very common pet problem.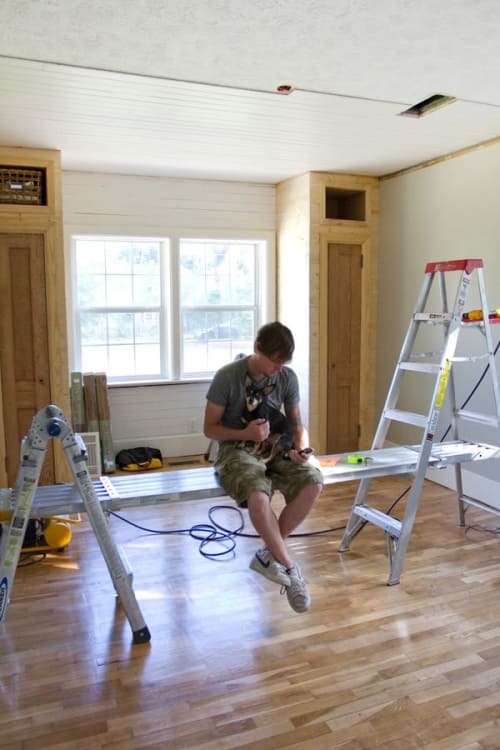 (Image credit: The Lettered Cottage)
4. Popcorn Ceilings: The Lettered Cottage covered up their speckled finish with white wooden planks.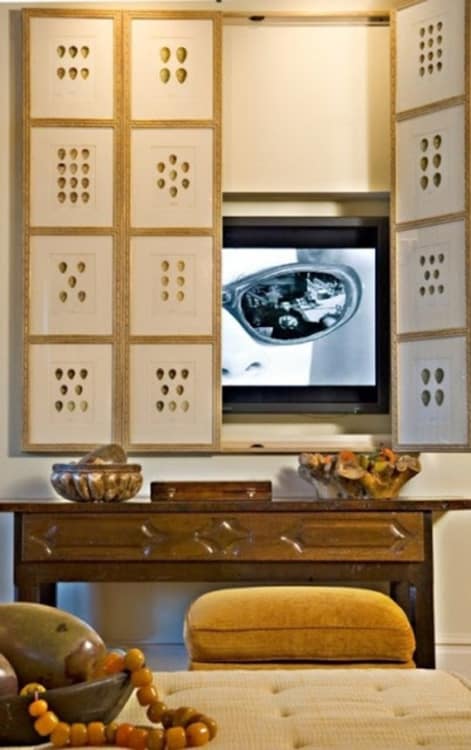 (Image credit: Paula Grace)
5. Flat Screen Televisions: This modern problem can be fixed by installing folding screens on a recessed wall in front of the tv. Open them up at night, and shut them when you aren't watching the Real Housewives.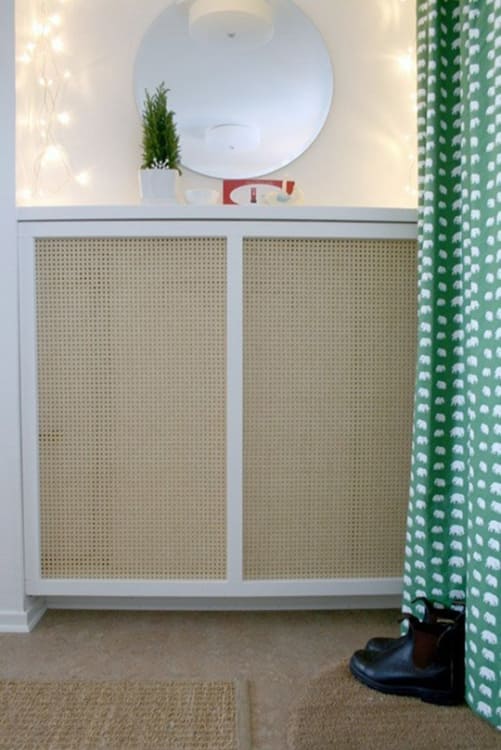 (Image credit: Chez Larsson)
6. Radiators: Radiator covers mask what's underneath and become almost an added piece of furniture. Chez Larsson made this very streamlined one.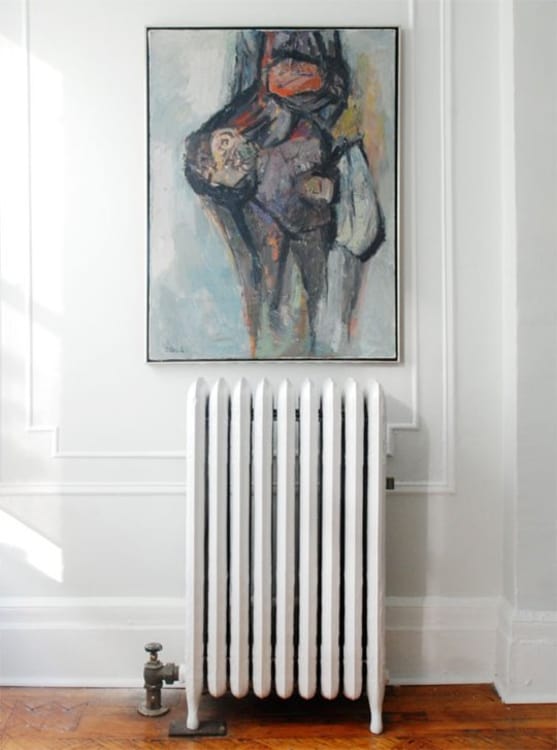 (Image credit: Manhattan Nest)
Of course, if you don't want to build a cover, or are worried about heat loss, paint it instead. Here are five strategies to choose from.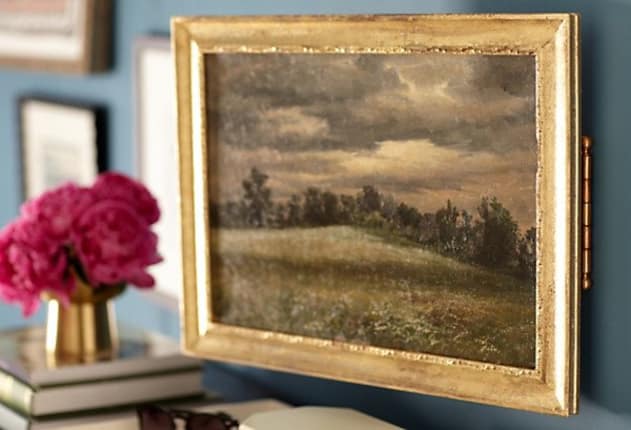 (Image credit: One Kings Lane)
7. Wall Outlets: One Kings Lane used a hinged painting to cover up an ugly control panel. Do the same for any alarm, outlet, wall safe(!), or phone jack. It's stylish, yet readily accessible.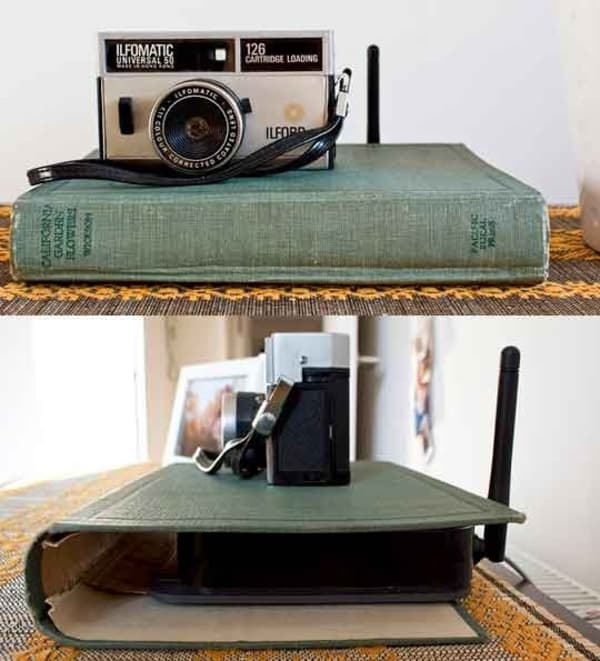 (Image credit: Anamu)
8. Electric Cords: There are infinite ways to hide unwieldy cords, plugs, and other tech-y stuff, but I particularly like the look of books.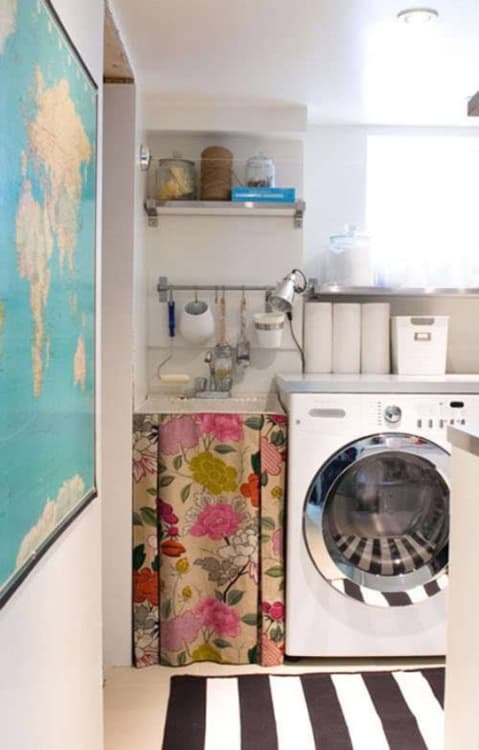 (Image credit: Canadian House & Home)
9. Sink Plumbing: If you have exposed pipes, either under a pedestal sink, or in a laundry room slop sink, a sewn skirt is an easy fix. It also is a another curtain behind which to hide cleaning supplies on the sly. (Or, hey, you can paint your lines lime green as in the lead photo above.)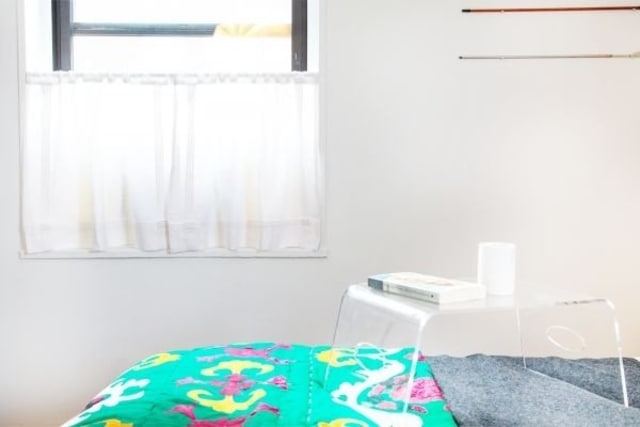 (Image credit: Buzzfeed)
10. A/C Window Units: Hot weather is coming, believe it or not, and that means your wall unit will make its way into your window soon (if it's not there already). A simple fix is to hang cafe curtains on the lower part of your window, using a tension rod.
In a DIY mood? Try this easy and beautiful jar painting project: